the bee-eater – the colorful bird from the steep river banks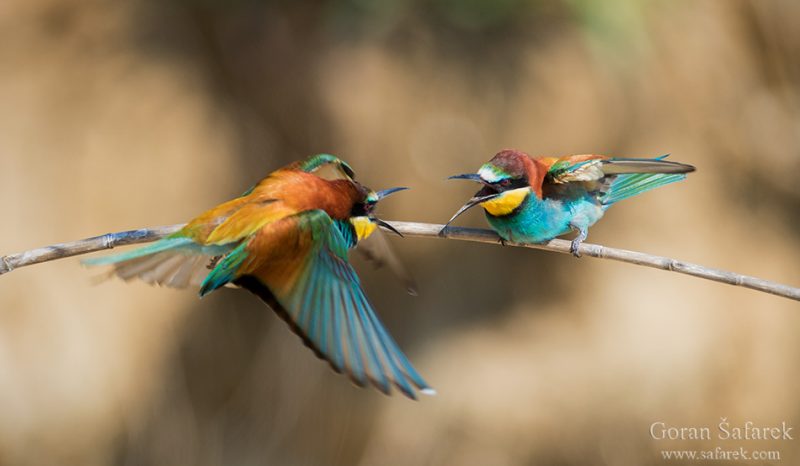 The European bee-eater (Merops apister) is one of the most colorful birds on the rivers. This gaudy animal breeds on the steep river banks.
The European bee-eater is one of the most colorful birds in the riverine avifauna, blue-green, yellow, and reddish-brown combinations of plumage make it impossible to mistake it for another species.
They feed on large flying insects such as dragonflies, hornets, wasps, butterflies, and bees, and because of that beekeepers often chase them and destroy their colonies.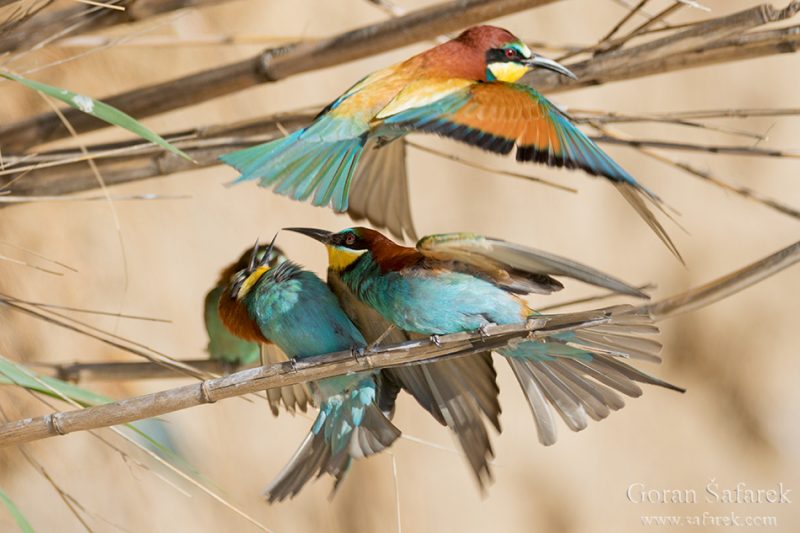 They nest in colonies, and they dig their nests in sand or loess deposits along steep shores of rivers, sand excavations, or loess ridges. They are often found together with the sand martins, also make the colonies of its own. The colonies could count tens, even hundreds of pairs.
Before the mating, the male will give a female a nuptial gift – a caught insect. It's the proof of his hunting skills. During the nest excavations, the pairs are often wary toward each other, especially for favorite roost.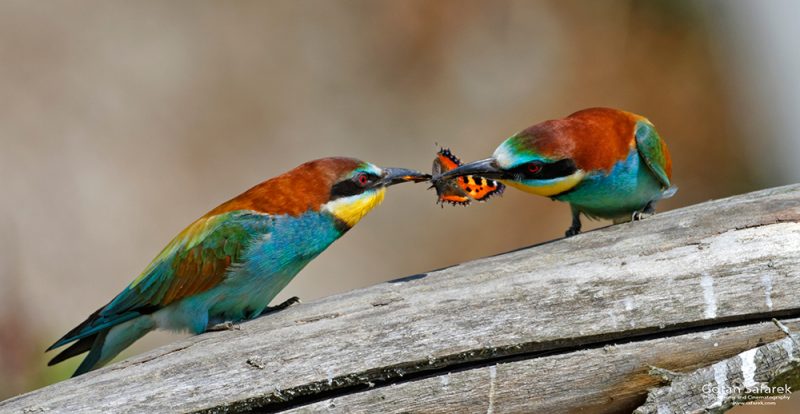 They are widespread in Europe, Northern, and Southern Africa. European populations are true migratory birds that spend their winters in Sub-Saharan Africa. In central Europe, they appear during April and leave for winter during September.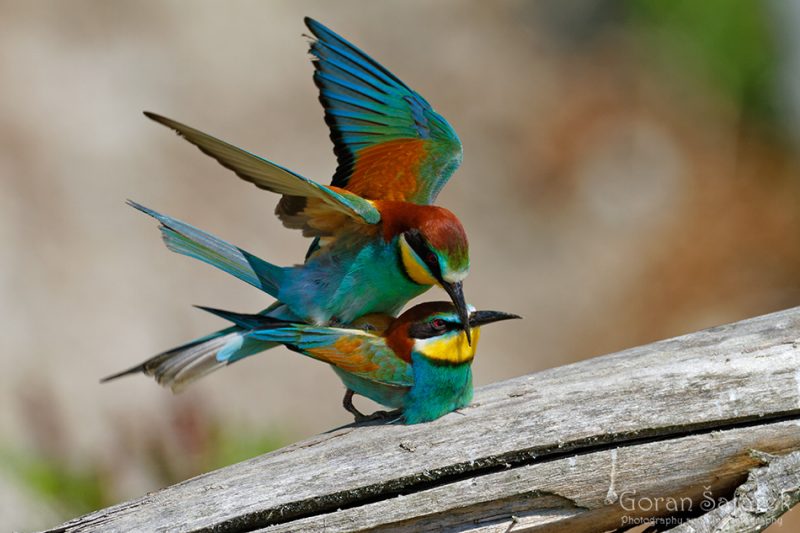 VIDEO:
See more photos: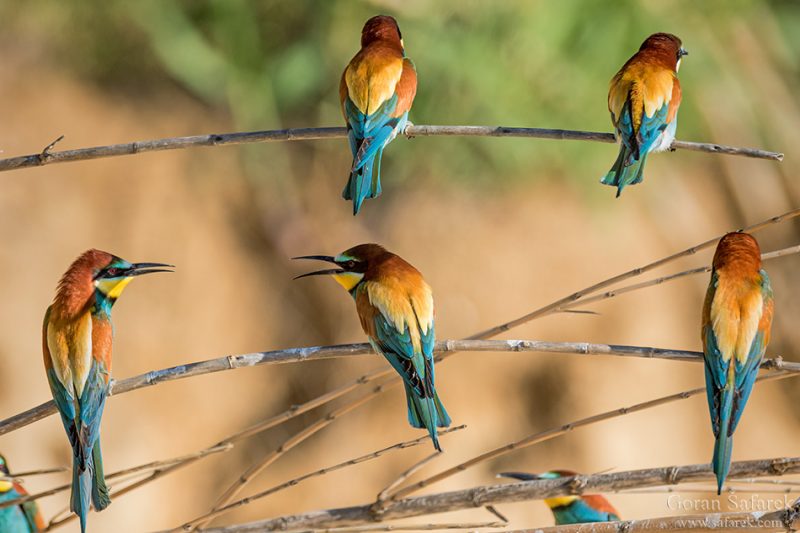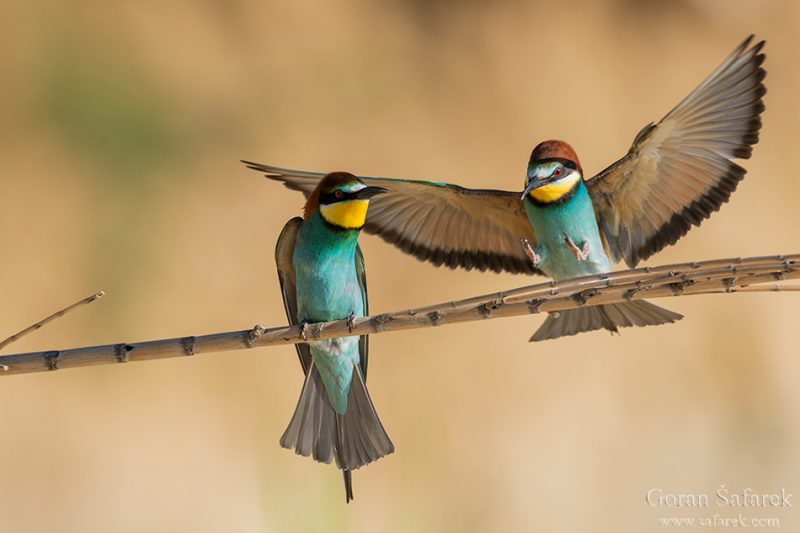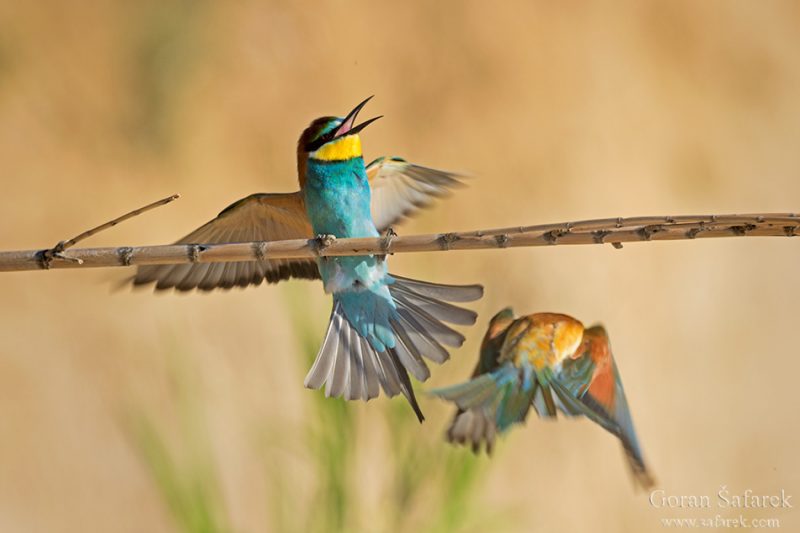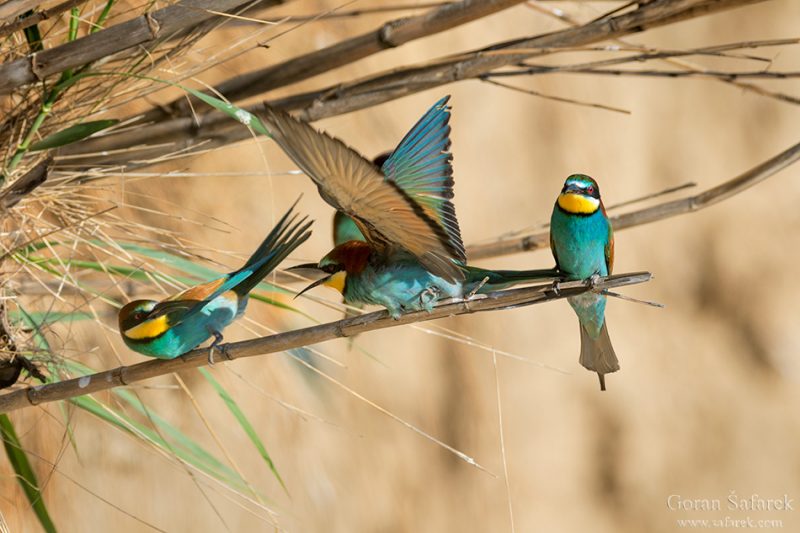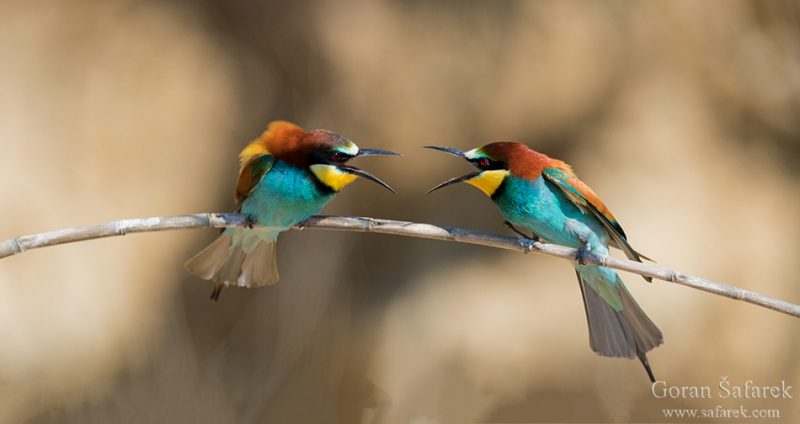 ---