Kravica waterfall in Bosna and Herzegovina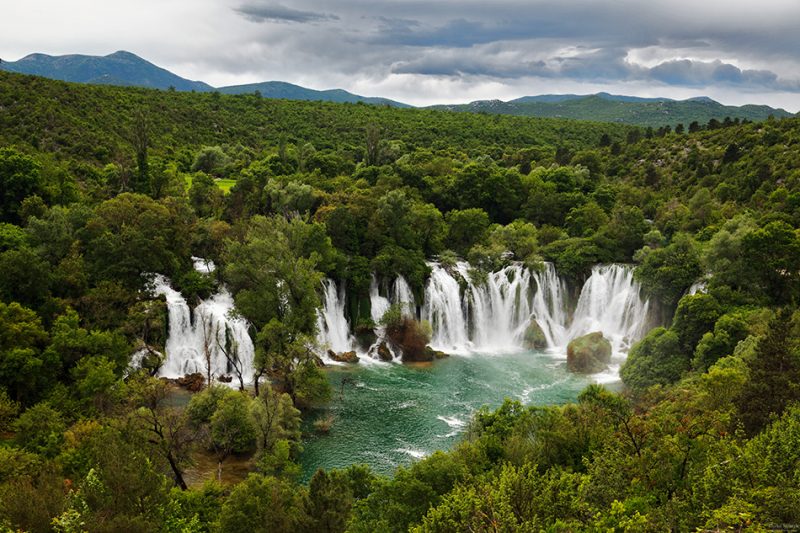 Hidden in the arid, karstic heartland landscape of western Herzegovina, Kravice waterfalls is an oasis of water, lush vegetation.
Not far from the world-famous Međugorje, a popular site of Catholic pilgrimage to Our Lady of Međugorje. Kravica is another miracle, born not by the divine intervention, but by nature. While an alleged series of apparitions of the Virgin Mary to six local children that are still happening to this day are controversial, the waterfalls are undoubtedly not an apparition, but real phenomenon.
Kravice is comparable to much bigger Plitvice Lakes, as a series of waterfalls and flowing lakes. The creator of the barriers is a tufa, a fast-growing rock (See the mechanism). The height of the main Kravica cascade is about 25 meters (80 ft), and the radius of the lake in the base of the waterfall is 120 meters (390 ft).
Kravica is located 10 kilometres (6 mi) south of Ljubuški and 40 kilometres (25 mi) south of Mostar. Kravica is a popular swimming and picnic area and, during the summer, it is frequently visited by tourists from Mostar, Medjugorje and Dubrovnik.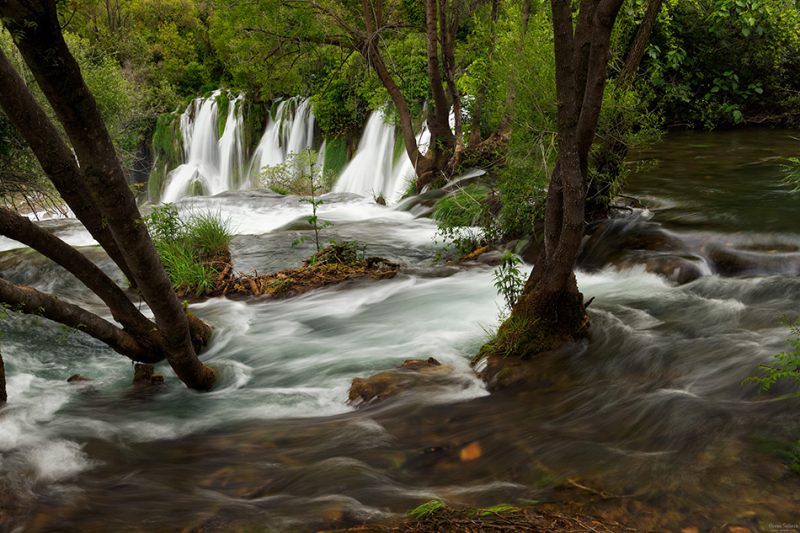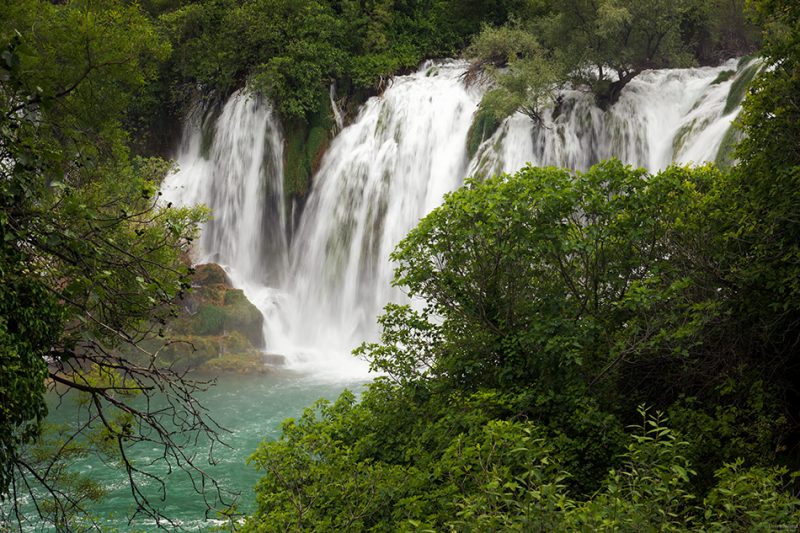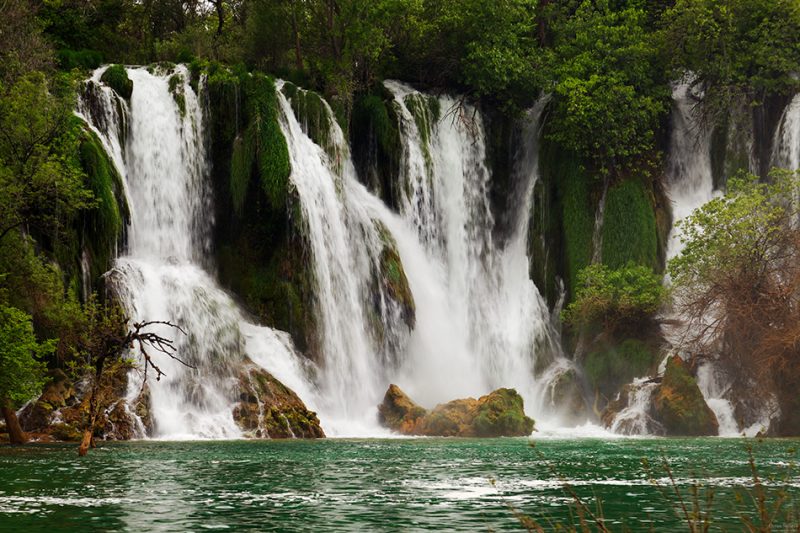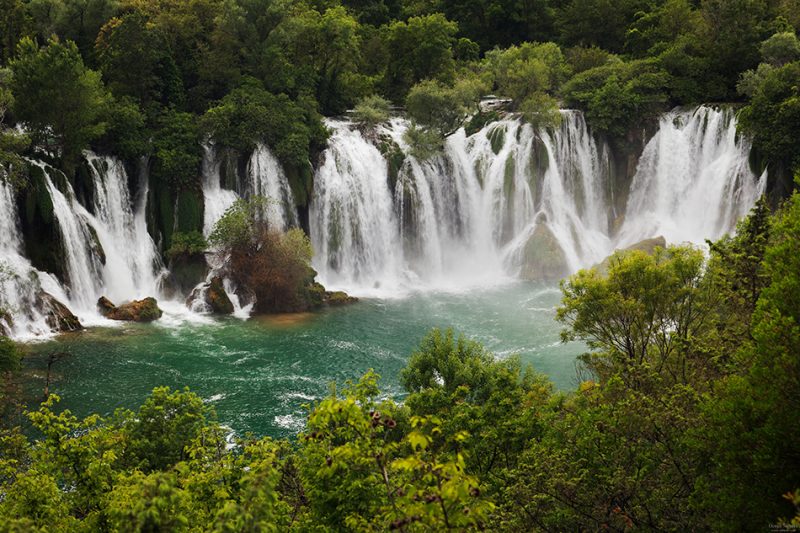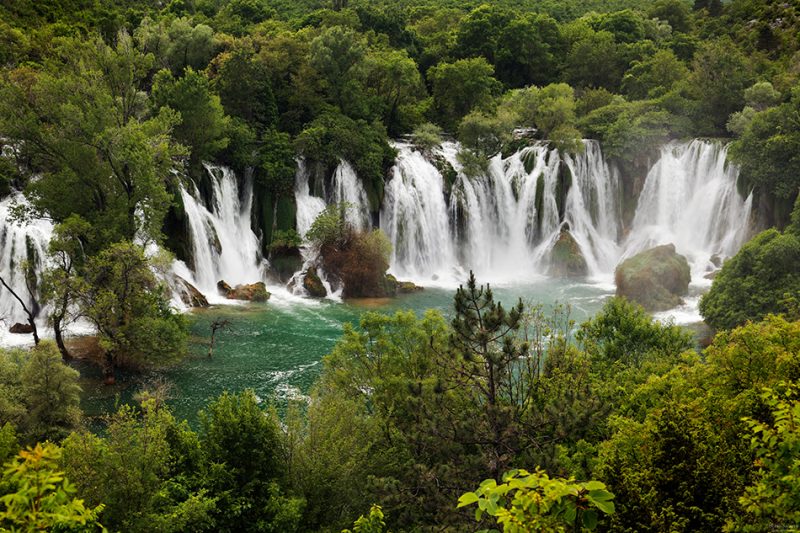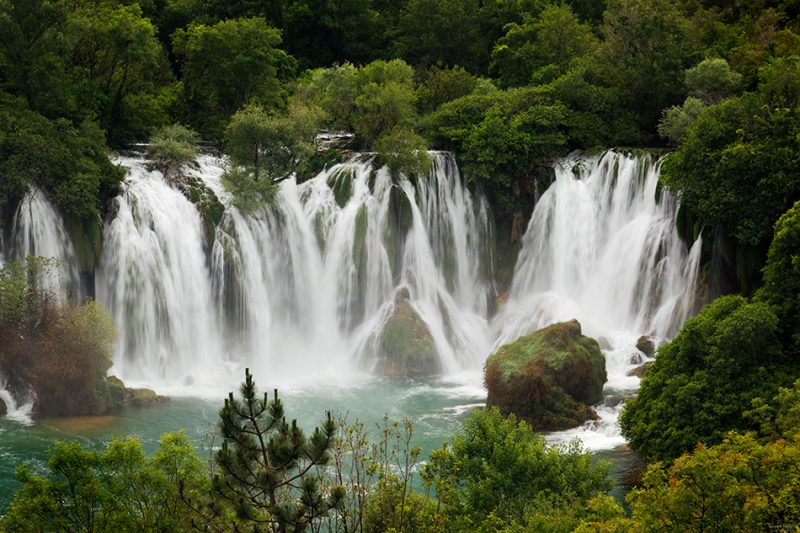 ---