Under the waterfalls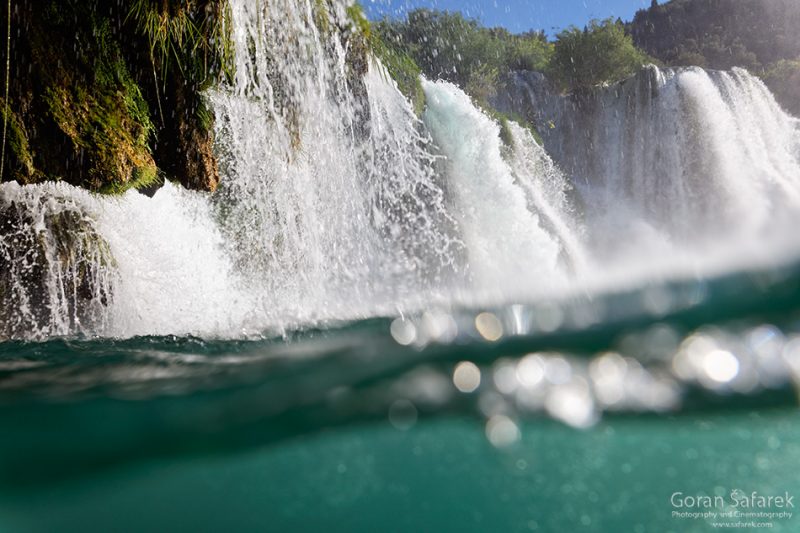 Rumbling and glittering waterfalls tumbling down are integral parts of the rivers, also often the most beautiful. I have explored how waterfalls look like inside.
I just adore waterfalls. Letting the camera captures them in long exposure, rendering them as a silky smooth flow is just adorable.
But, have you ever tried to dive in some of them? I did many times, and it is amusing. Don't do this unless you are experienced free diver, the currents could be powerful and overwhelming.
The jet is slicing the water surface and keeps its shape in the underwater too, until it gradually loose the shape under the friction of the water.
Under the largest falls, it looks boiling, and you get also the wash machine effect! At other places it's quietly simmering.
These are pictures from Krka and Plitvice Lakes national parks in Croatia. Enjoy!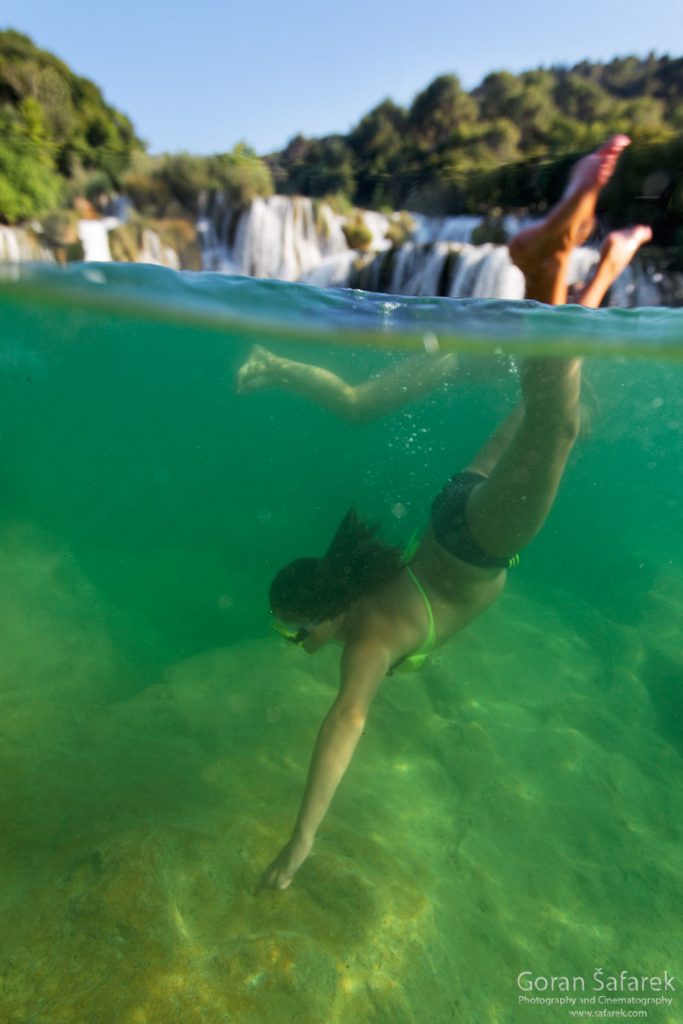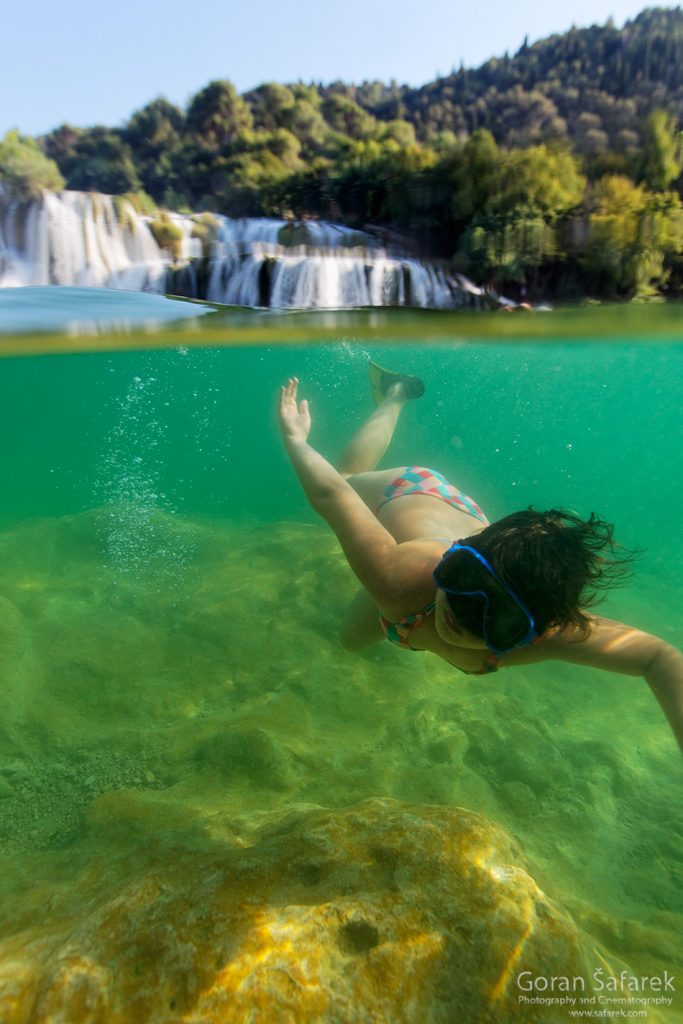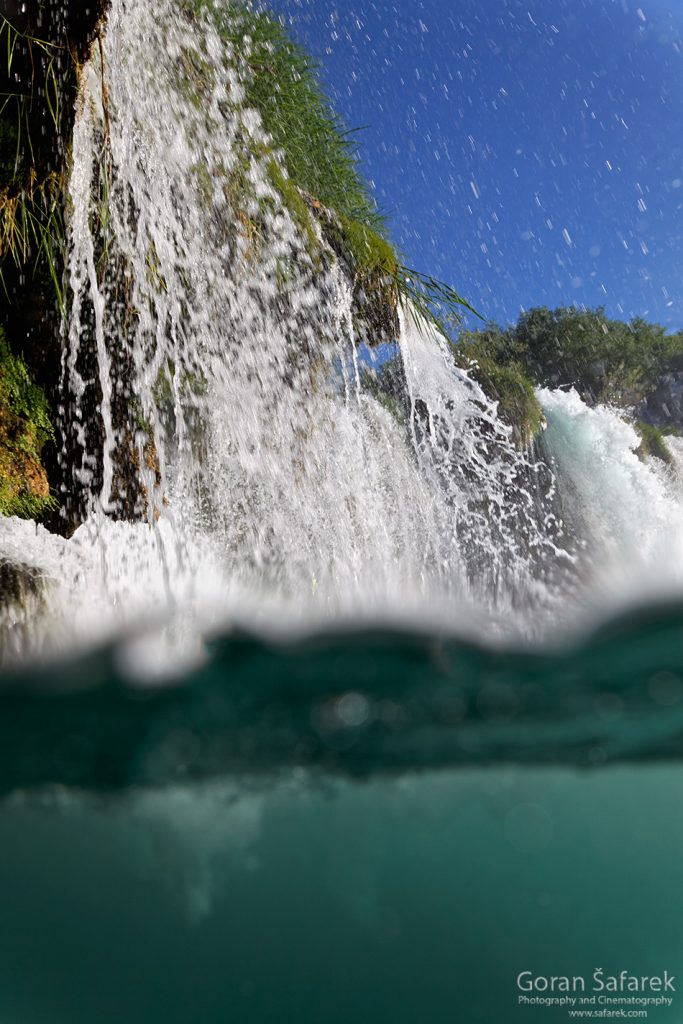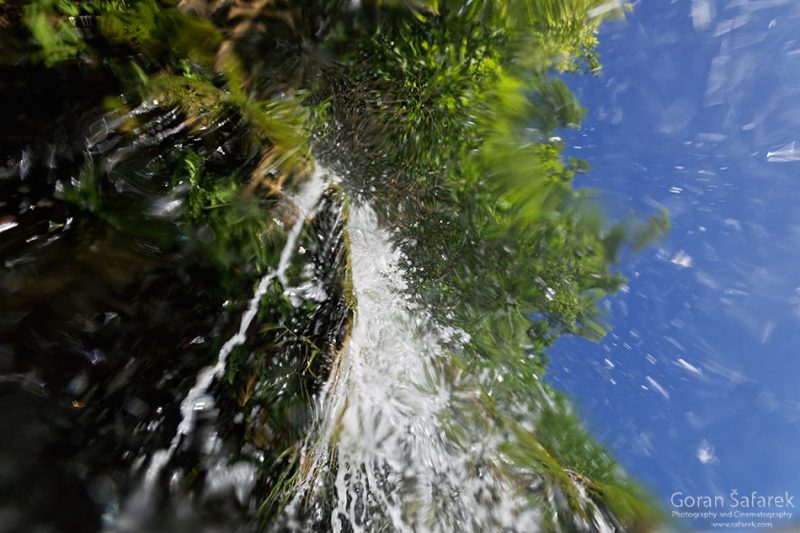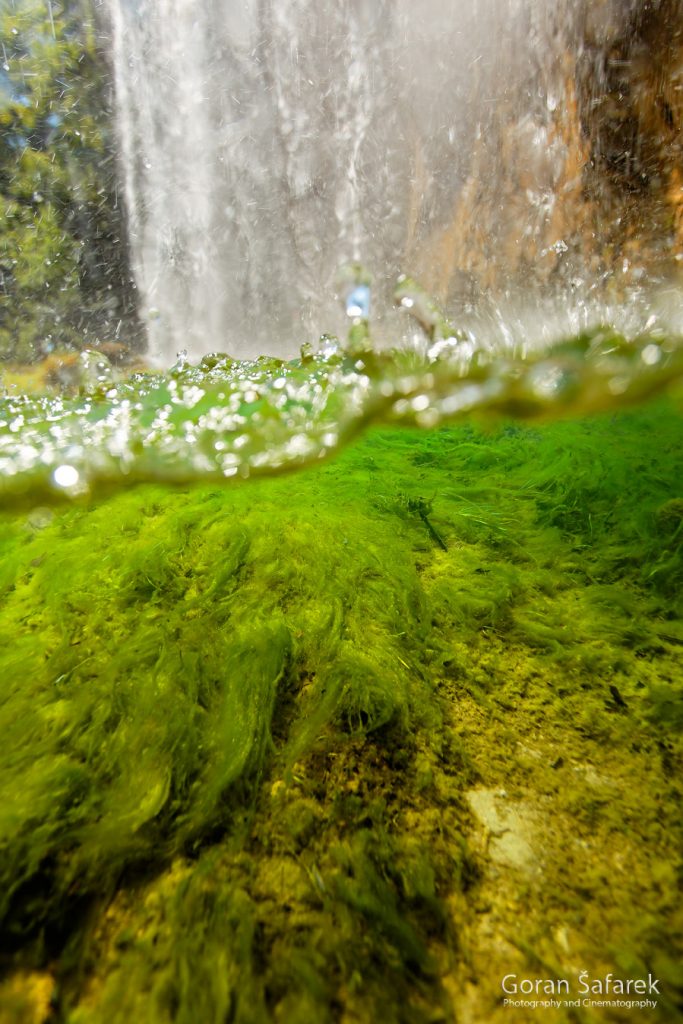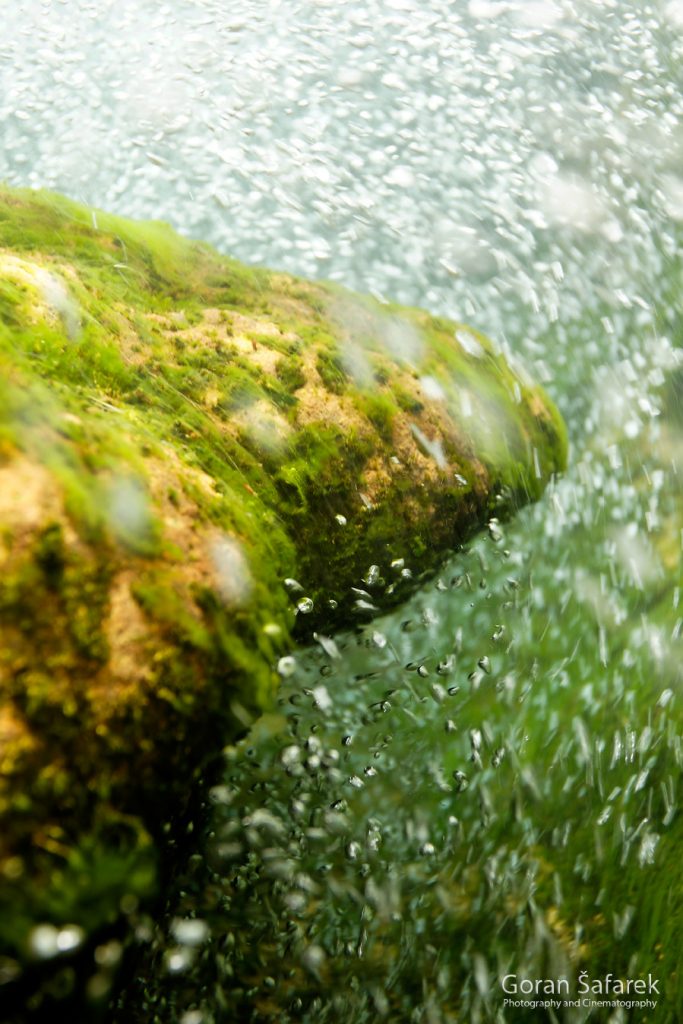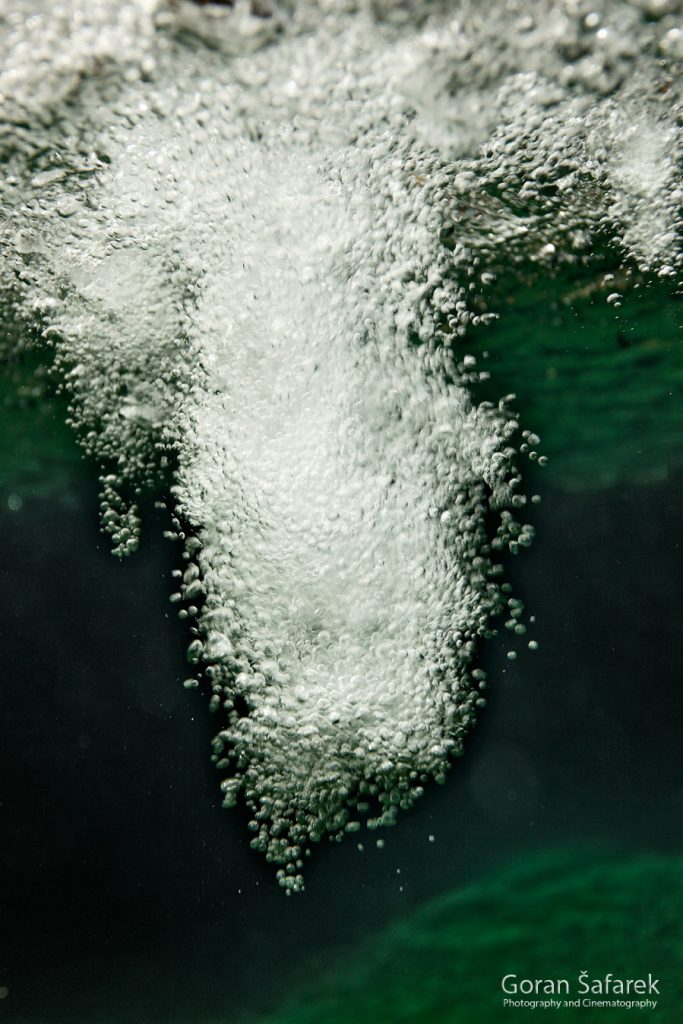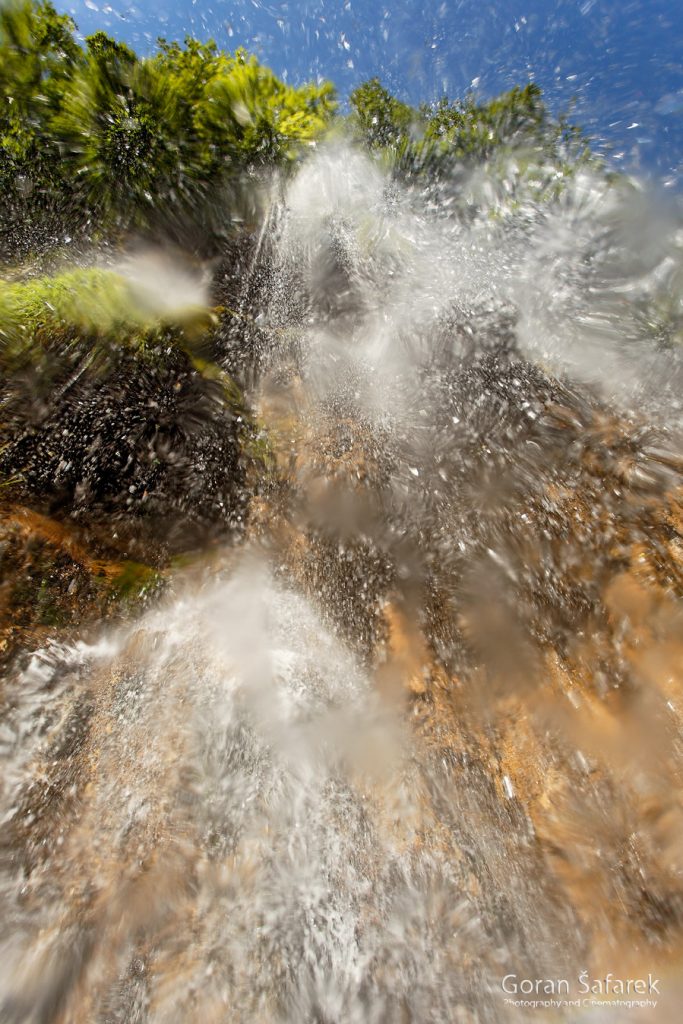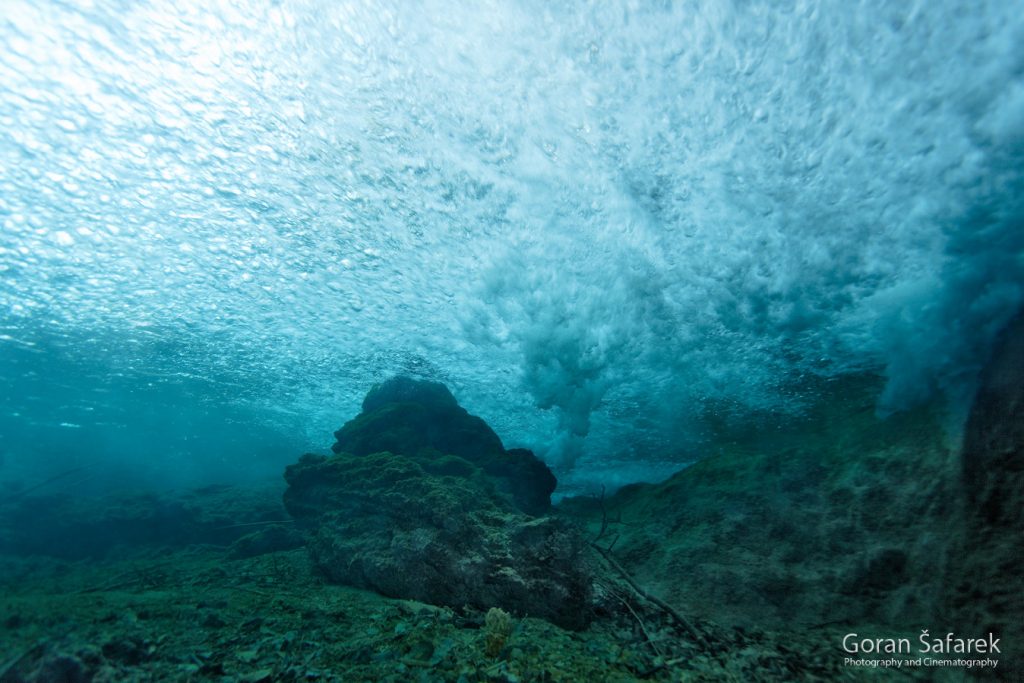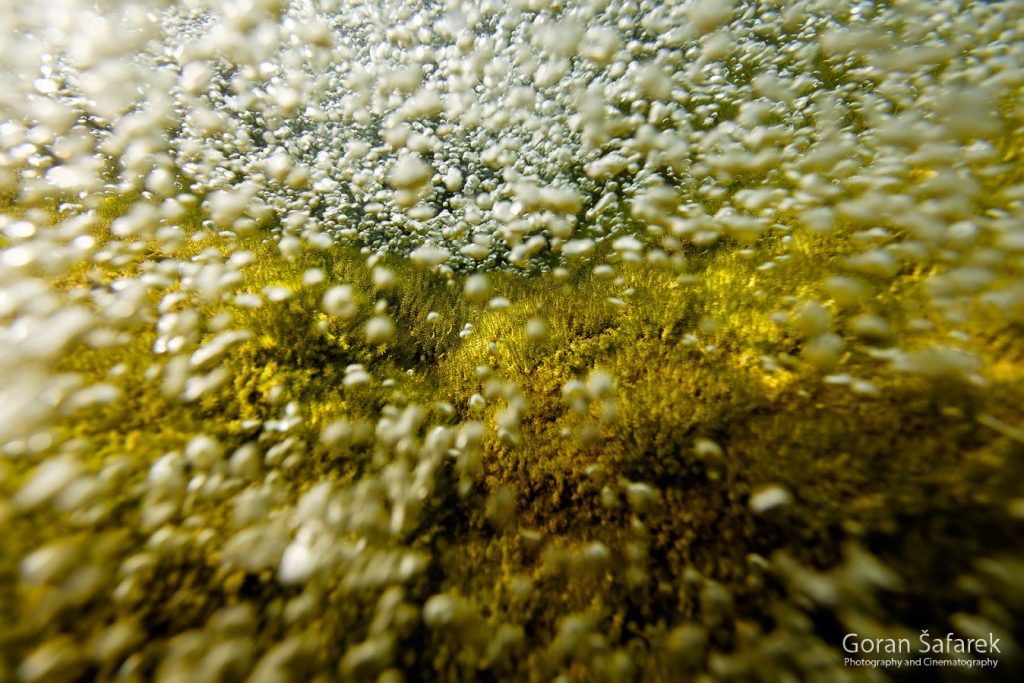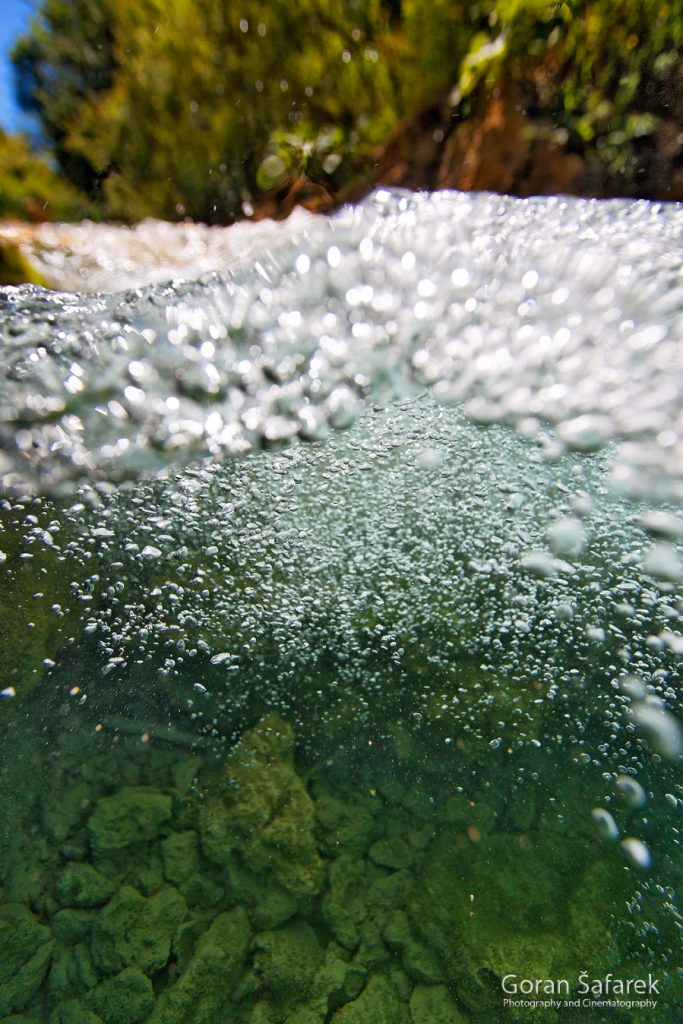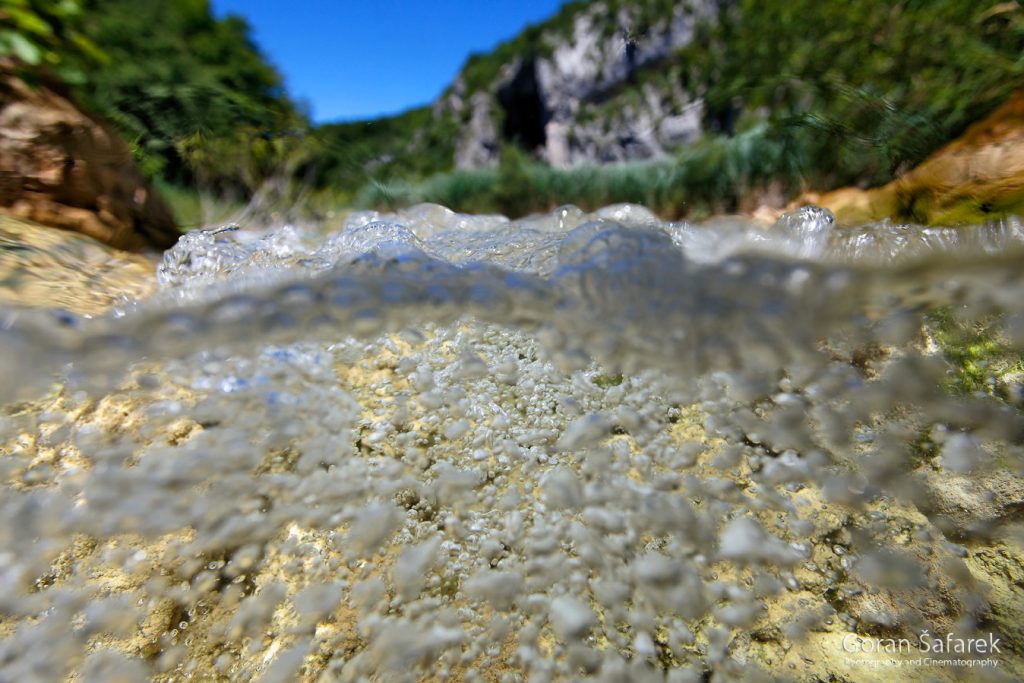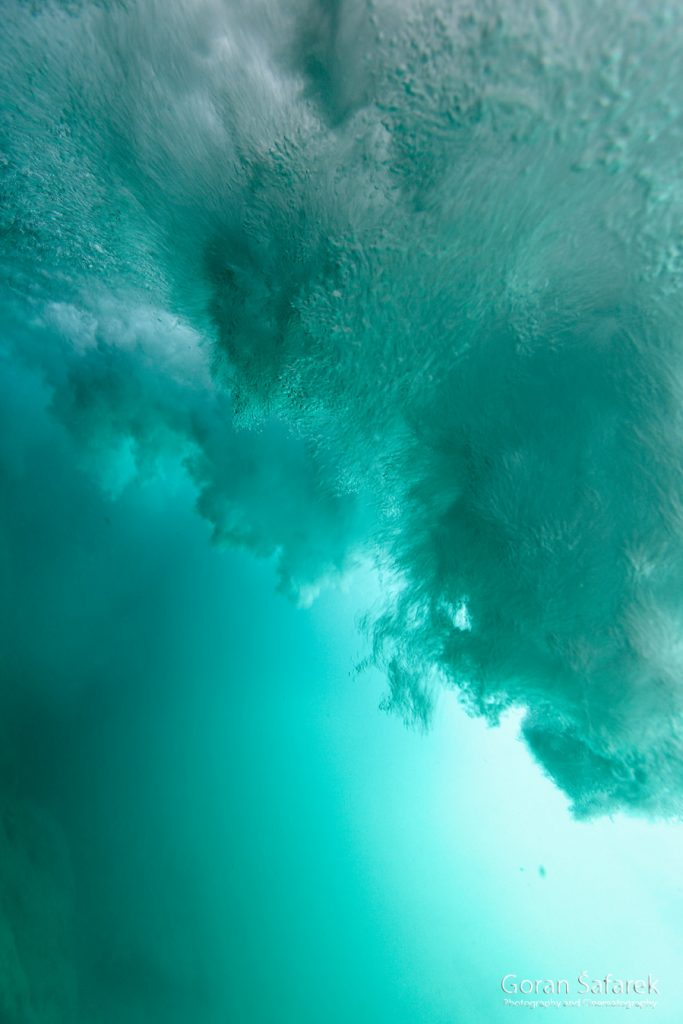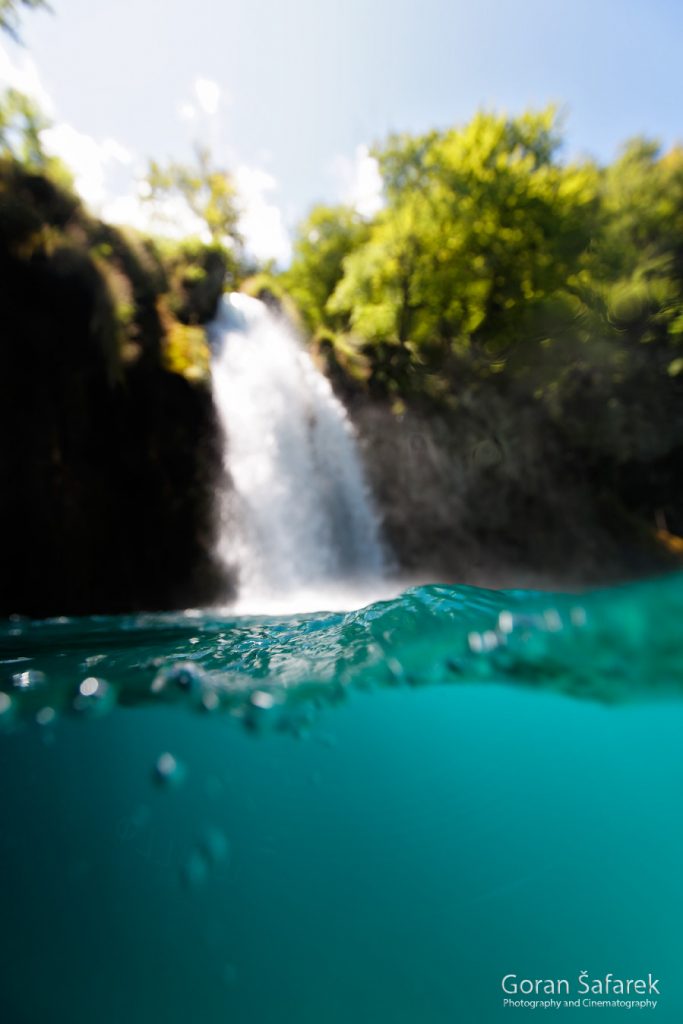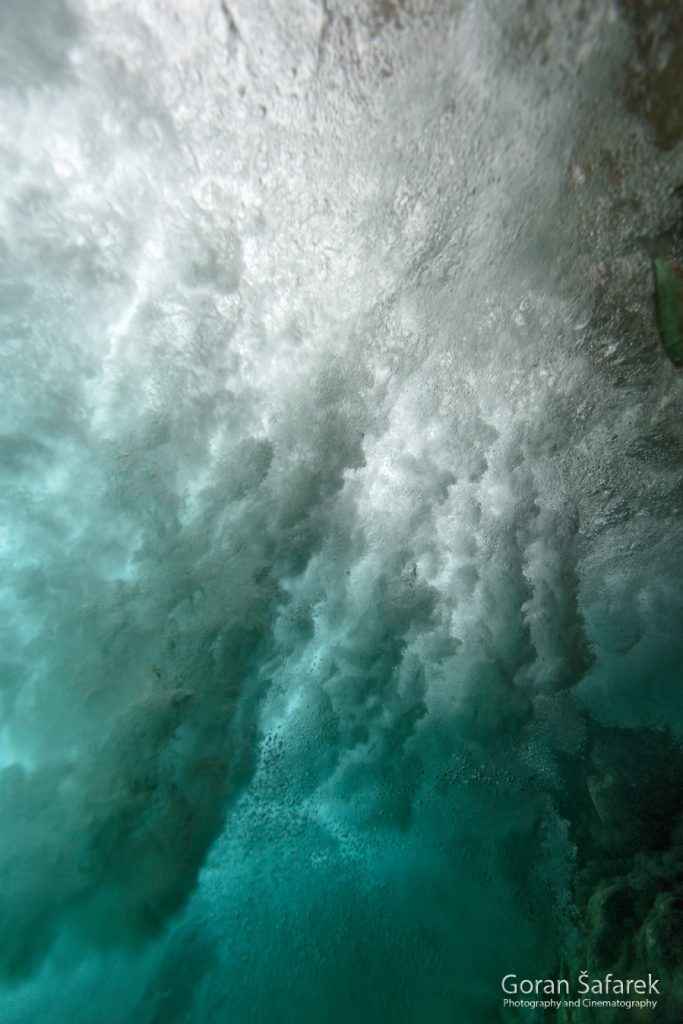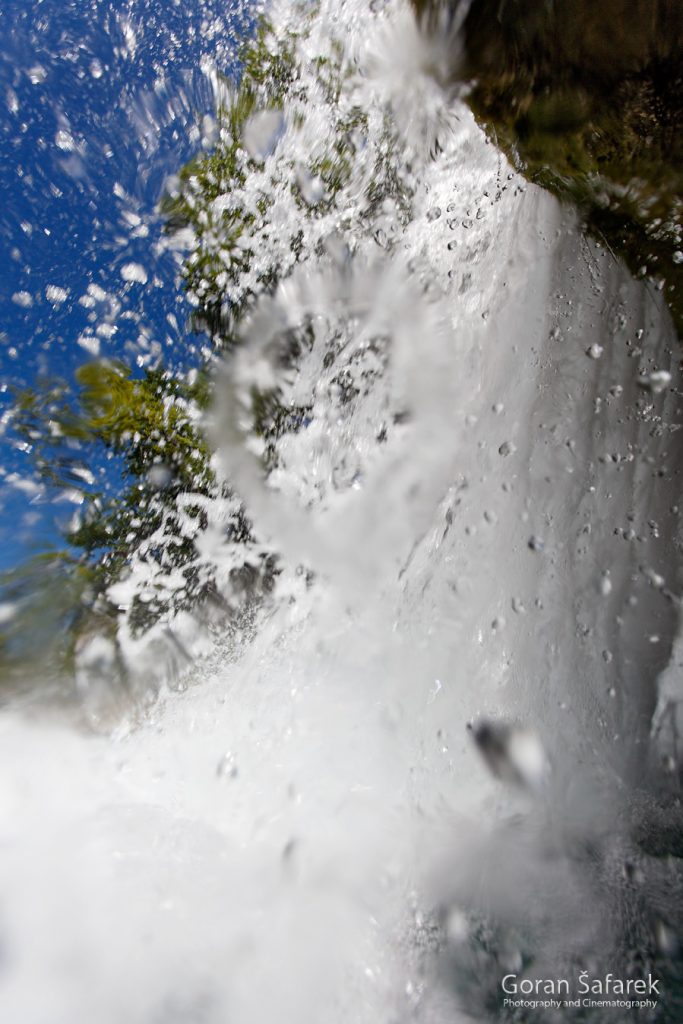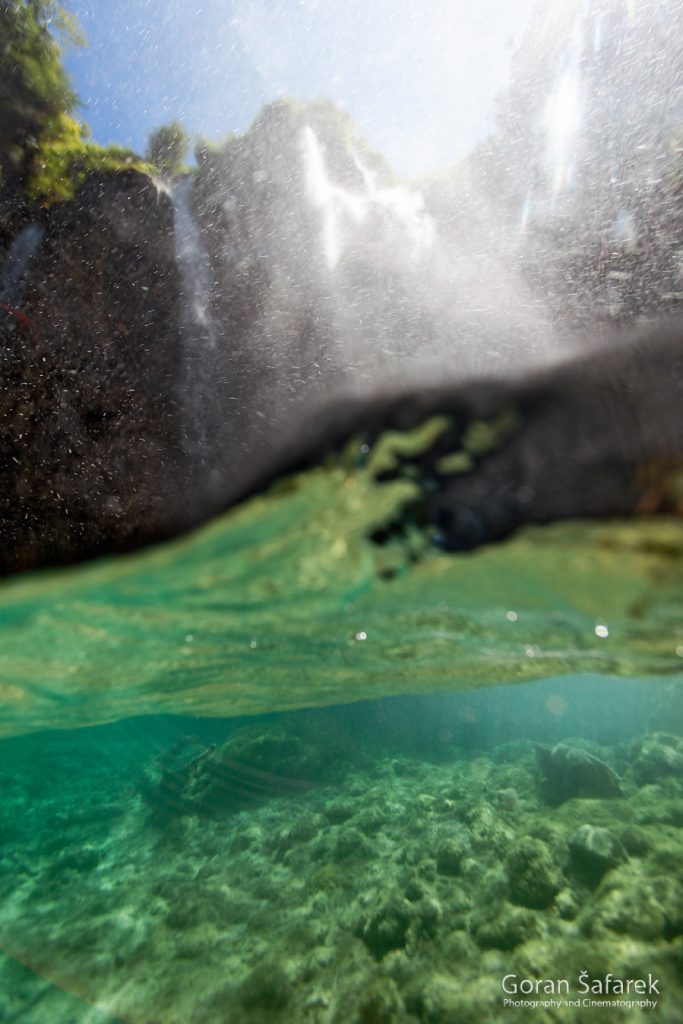 ---