The Mur River source – the charm of the Alps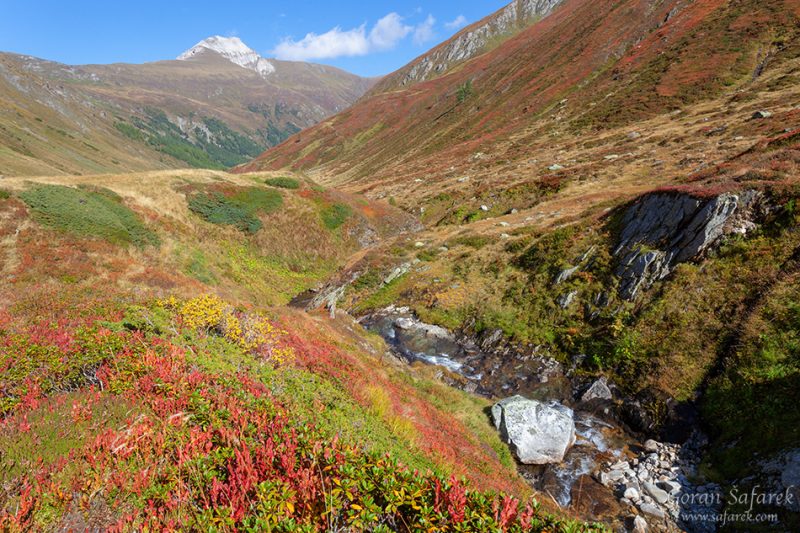 The source of the central European river Mura is located in beautiful settings of Austrian Alps. See how it looks like, in photos and videos.
The Mur River (Mur in German, The Mura in Croatian, Slovenian and Hungarian) is one of the central European rivers. It originates in Austrian Alps, then flowing in Austrian valleys, entering the plains of Slovenia, than Croatia and Hungary. Some of the most gorgeous Europan cities lies on this river, notably Graz.
In its lower parts, especially its confluence with the Drava River is wild, almost a jungle, forming a famous Croatian Amazon. In its upper course, it is regulated and dammed. The source and first kilometres, however, are still preserved in its genuine state. This is thanks to the location high in the Alps. Also, it is protected as a part of Hohe Tauern National Park.
The Mur River is born at 1898 m (6,227 ft) above sea level. It gushes below the rock, forming immediately a small stream.  Very few kilometres are rather calm, forming a gentle valley. with some rapids in a small gorge. No forest cast a shade at this altitude, so the Mur is surrounded by the grassland. In autumn, the entire valley is reddish from the leaves of bilberry. The scene is idyllic, and on sunny day  colourful and serene scene worth meditating, watching Alpine peaks.
The Mur is slowly flowing in in its rocky riverbed, nothing could tell at this point that it will grow to one of the largest rivers in this part of Europe. Soon it leaves the mountainous plateau, down the slope and becomes wilder. At times it enters a deep and steep canyon, where it tumbles down in small cascades. Ii is constantly fed by numerous torrents, some of them are very steep waterfalls that are active only after rains. The fragrant spruce forest emerges soon, hiding the river at most times.
See the gallery: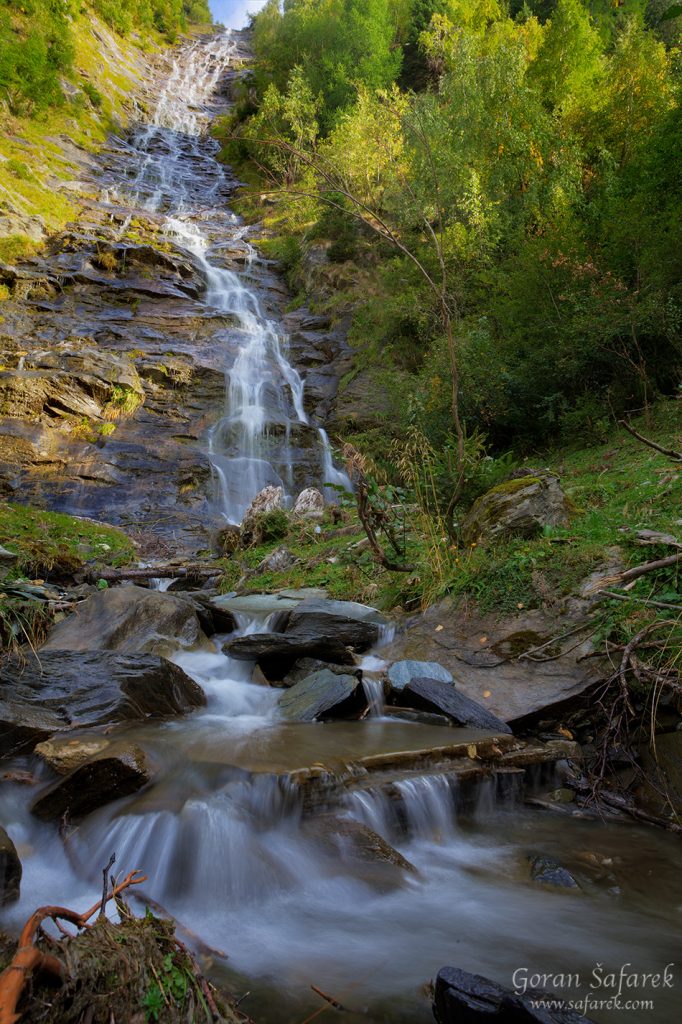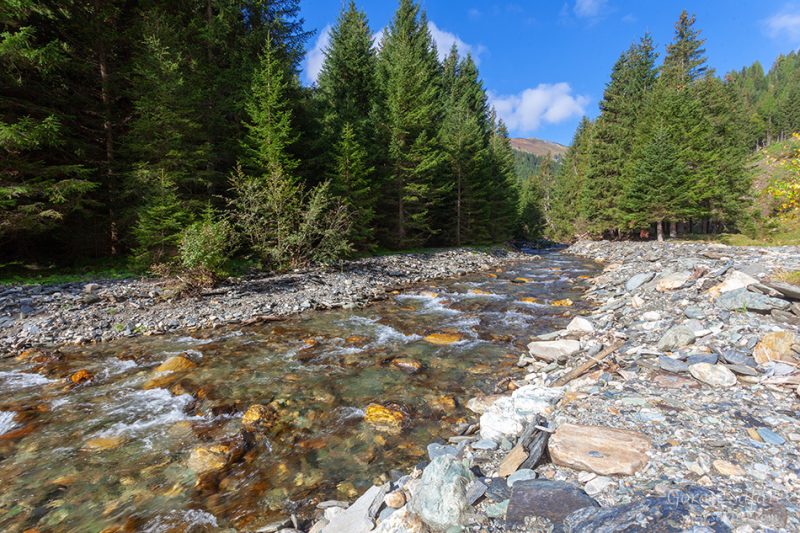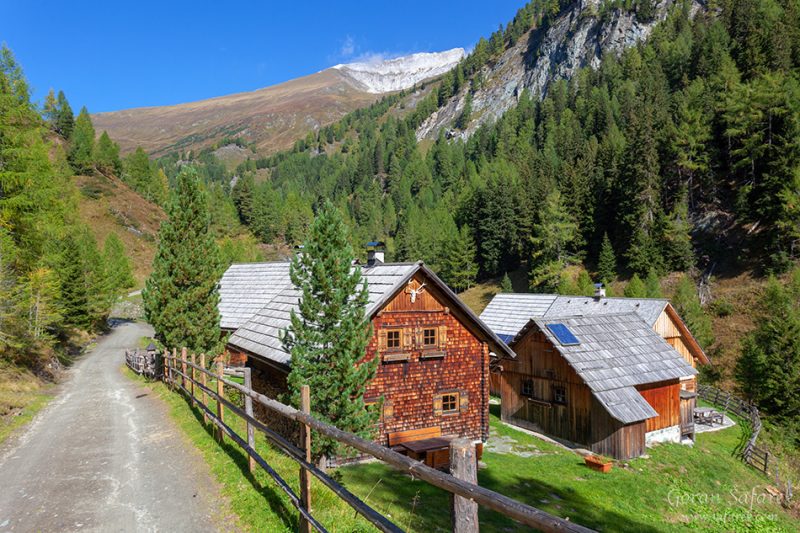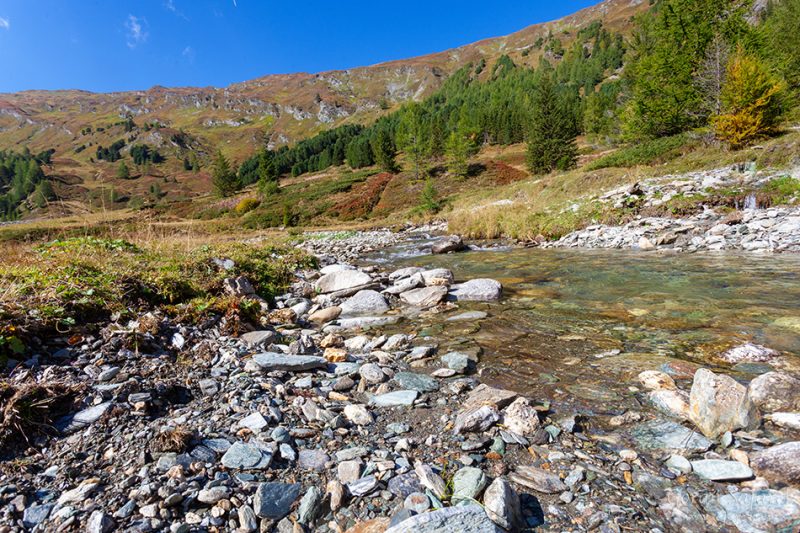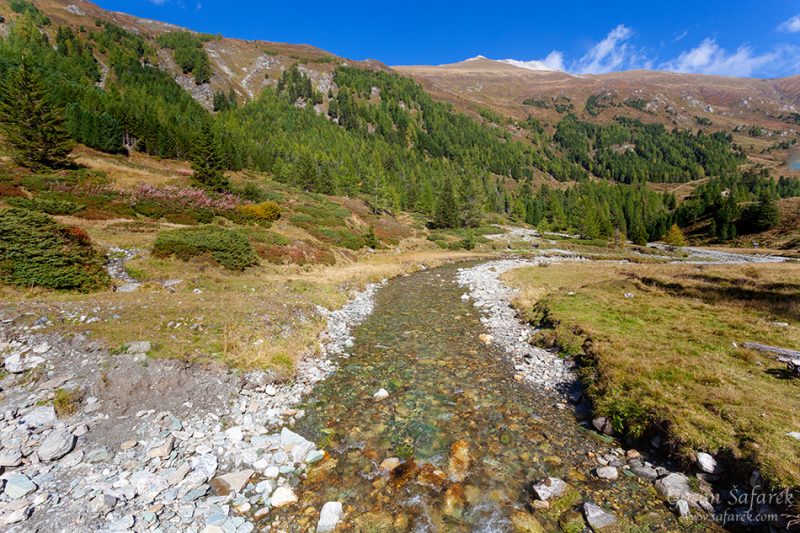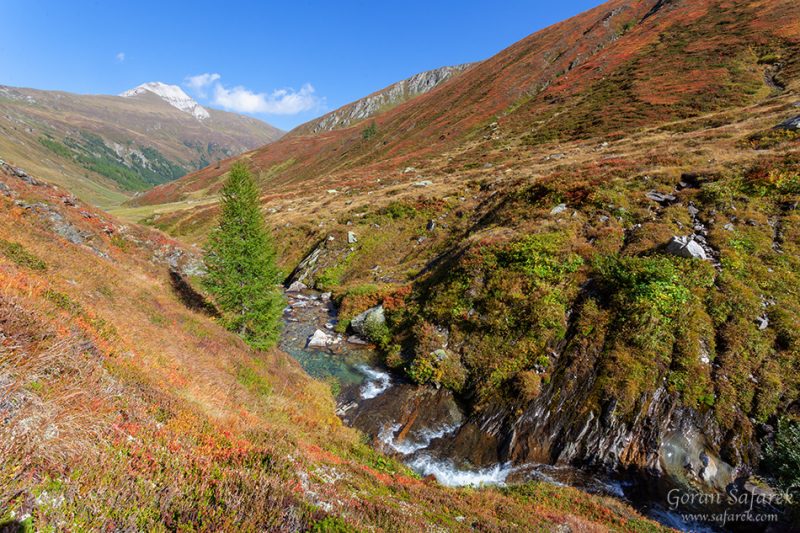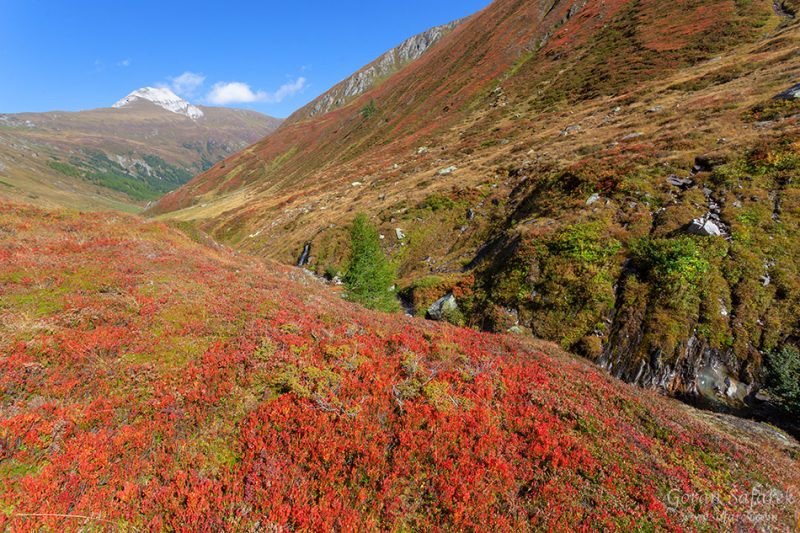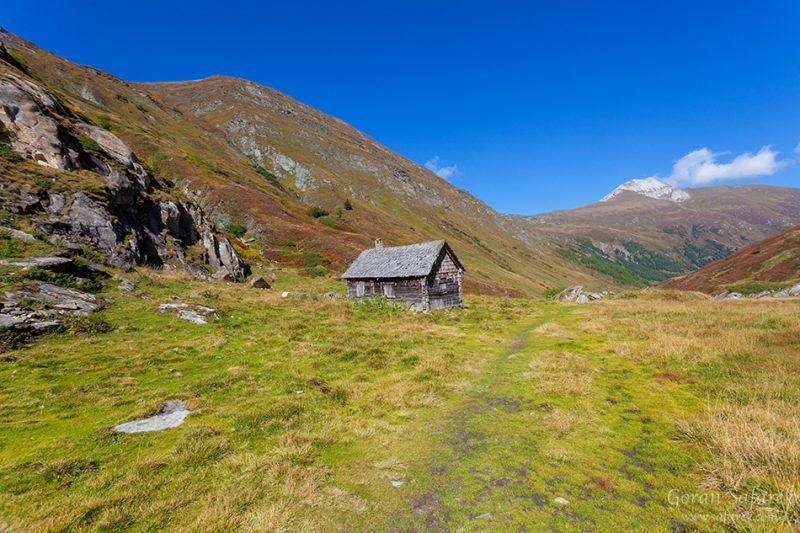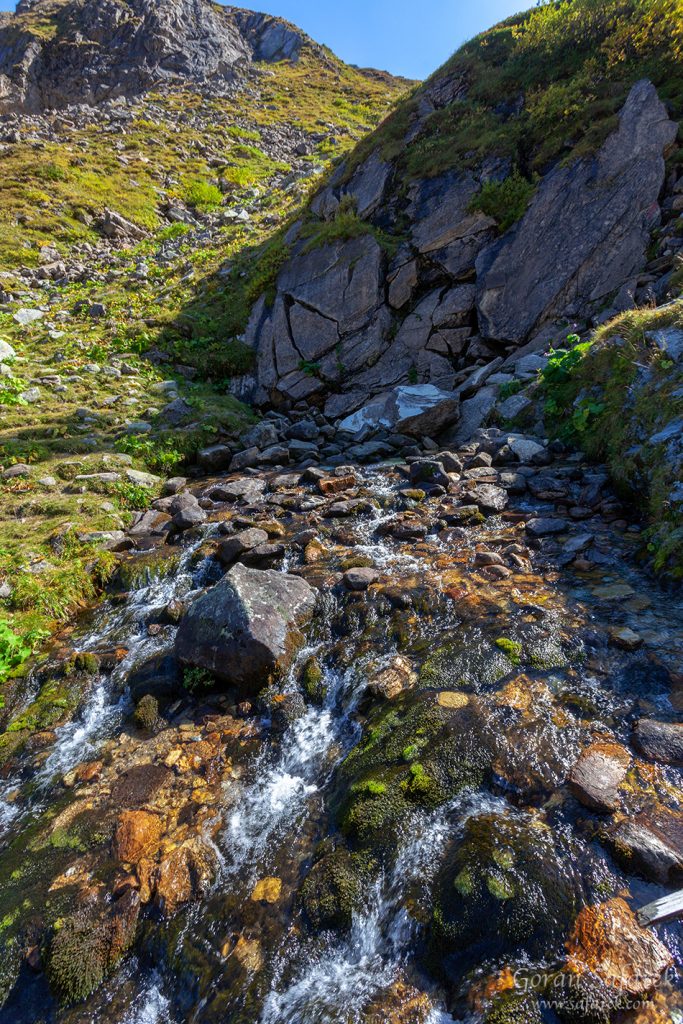 ---