The Buna River source – the harmony of the nature and culture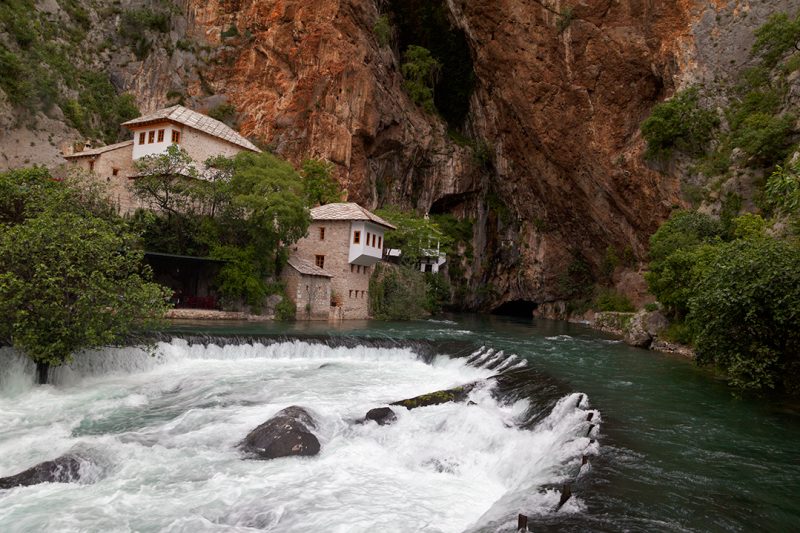 The source of the Buna River in Bosnia and Herzegovina is not only natural attraction but also cultural.
Hercegovina region in south Bosna and Hercegovina is slightly dry, rivers are rare, but often they are real gems. The Neretva River is one of the major rivers in the country. In Mostar, it meets the unique culture and world-famous old bridge. But Mostar and the Neretva are not the only attraction.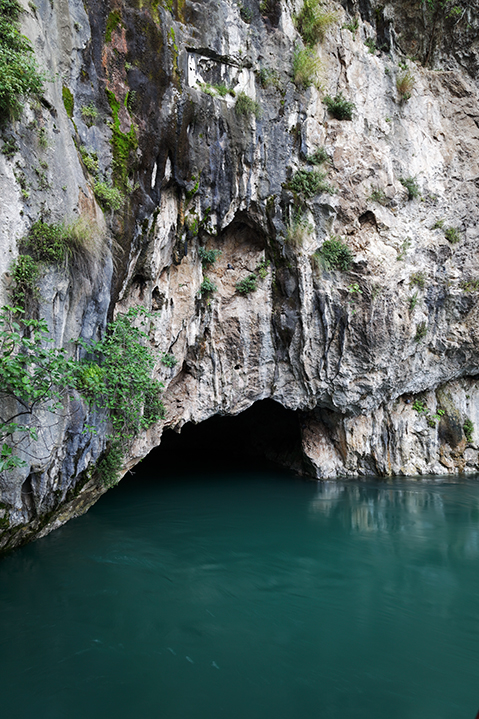 Not far from Mostar, springs one of the Neretva's tributaries. It is Buna, a shot river, only 9 kilometers long. The course itself is not so exciting, but the source is jaw-dropping. The river surfaces below the giant cliff. It is a powerful karstic spring. Thirty cubic meters of freezing and clean water gushes from the underground every second. The water springs deep from the karst underground world, a giant limestone sponge that collects the copious amounts of the rain and snow in the hinterland.
Blagaj Tekke
On the very source, overlooking the cave lies on of the most striking example of the Islamic architecture in Bosnia and Herzegovina.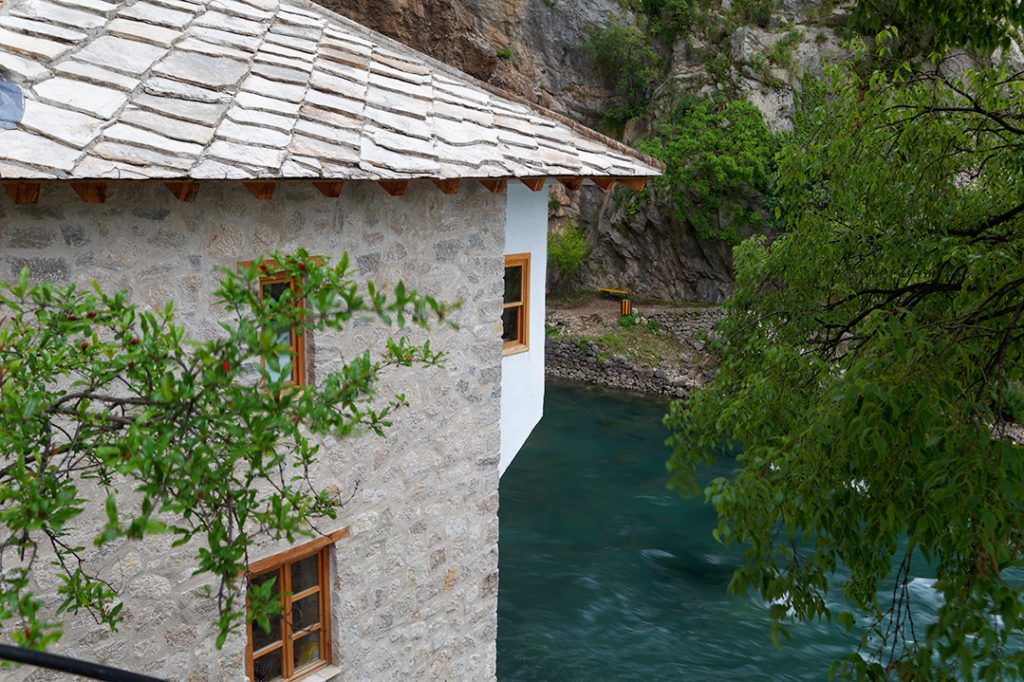 It is the Blagaj Tekke (a Sufi lodge). It consists of the musafirhana (guest house) and türbe (mausoleum). They are harmoniously are tucked into the natural surroundings, almost as a  single entity with the cliffs, source of the Buna river. The musafirhana of the Blagaj tekke and the türbe have been preserved to this day, remnants of the past. It dates back to the Ottoman rule. The musafirhana was built before 1664, and rebuilt in 1851. Its original appearance is not known. The ensemble of the Blagaj Tekke was presumably built very soon after Ottoman rule was established in Herzegovina, around 1520, at the latest.
Very close to the source of the Buna river, channels branch off leading water to power the mills. Such powerful and constant water source was precious in time without electricity. Several mills, one stamping and two fulling mills were built. There was one on each bank of the river. Part of the mill on the right bank of the river has been converted into a souvenir shop. All that remains of the rest of the structure is the stone walls.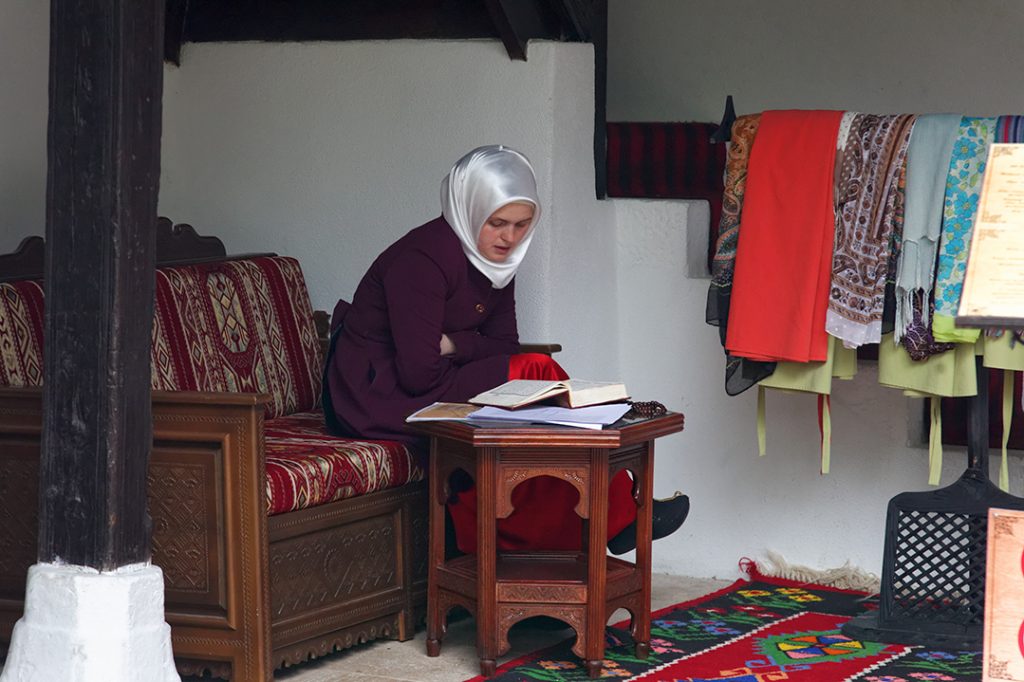 This wonder of nature and culture is nominated as UNESCO World Heritage Site with the title "Townscape ensemble of the town of Blagaj.
Today, Buna source is a popular tourist destination with several restaurants. It still holds the charm and should be on every bucket list traveling to Mostar or Međugorje (and Kravica waterfalls).
---